Jacqueline
A cello's wooden arm holds a magical bow, ready to play itself. The other arm balances the construction on a slender tripod. A secret scene continues the musical metaphor.
This piece is named in honour of the cellist Jacqueline du Pré, whose performing career was cut short by multiple sclerosis at the age of just 28.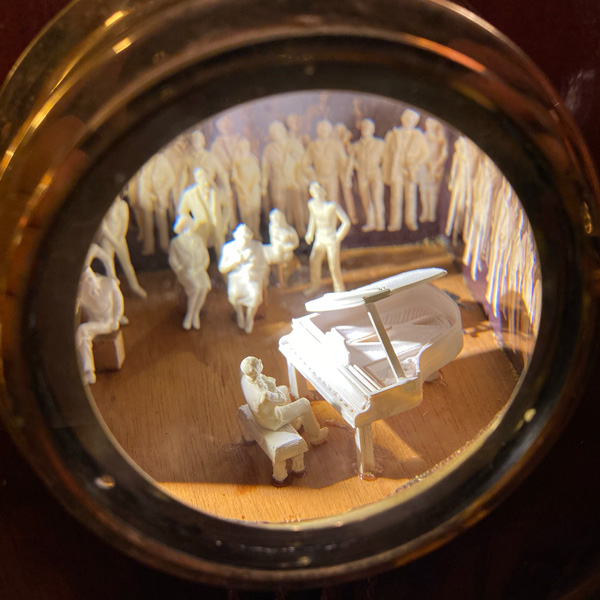 Peer into the porthole and you'll see a concert setting – but the pianist sits, arms folded, refusing to play. Could this relate to Jacueqline's husband, the pianist Daniel Barenboim?
Encased within a brass lamp is a lithopane featuring Jacqueline. Flat and featureless when switched off, the multiple thicknesses bring the image to life when illuminated from behind.

height: 1570 mm
width: 600 mm
depth: 380 mm